Grégoire Débit, co-founder and CEO of Closd, presents in video the various business observations and struggles usually faced by attorneys that led to the creation of the first collaborative platform for legal transaction management, as well as its main features:
"We simply created the solution we wish we had when we were practicing."
To discover the complete series of these short videos, visit our Youtube channel! 
What problems does Closd address, and how does the platform work?
What was the initial observation that led to the creation of Closd?
We designed Closd to remove the obstacles that business law professionals face when managing complex transactions:
Too much time spent on low value-added process tasks that can be automated, such as audits or closings
Difficulty in tracking and monitoring the various tasks that counsels and parties must perform
Exchanges of sensitive and confidential information through unsecured or insecure channels such as email
The frustration that clients may feel with these manual and laborious processes.
As former lawyers, we have experienced these situations on a daily basis. We simply created the solution we wish we had when we were practicing.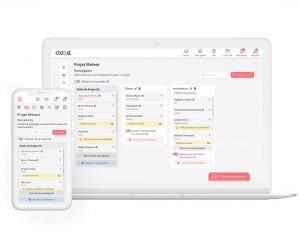 How does the Closd platform work?
Closd centralizes all the necessary tools to conduct a legal transaction in a 100% digital and collaborative way.
All stakeholders can be invited to a secure space to manage the operation, which shows the firm's or company's logo.
What are the main features offered by the platform?
We offer new generation virtual data room modules for the storage and secure exchange of information, interactive checklists for project follow-up, automated closings with the integration of Docusign and Certeurope electronic signature technologies, automated generation of closing books and electronic safes with the integration of Arkhineo technology.