Since its creation in 2018, Closd has grown to become a leader in legal transaction management in Europe, with over 250 clients in 6 countries.
We are happy to announce that Closd, which is already available in French and English, is now also available in German!
The addition of this new language allows Closd to continue its expansion, and to digitalize the transactional practices of legal professionals in new European countries.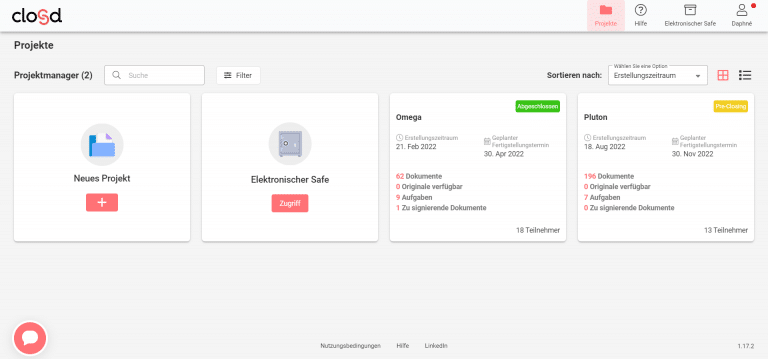 We are delighted to be able to support German-speaking legal professionals in the digitalization of their legal operations thanks to our partner LexisNexis Austria.
Don't hesitate to contact our German-speaking sales team for an information request or a demonstration of the platform on the dedicated page: closd.at