We have exciting news: Closd has a brand-new look! We remodeled the platform to have a fresh interface and new features, with every module simpler, faster, and more intuitive, giving our users and their clients an enhanced user experience and a smoother workflow.
The V2 includes several new features that make every step of a transaction more efficient.
New released features
Adding and preparing multiple documents to sign at once for even faster Signing sessions:

New roles on the Checklist to improve collaboration between users:

New statuses available on the Checklist to simplify task monitoring :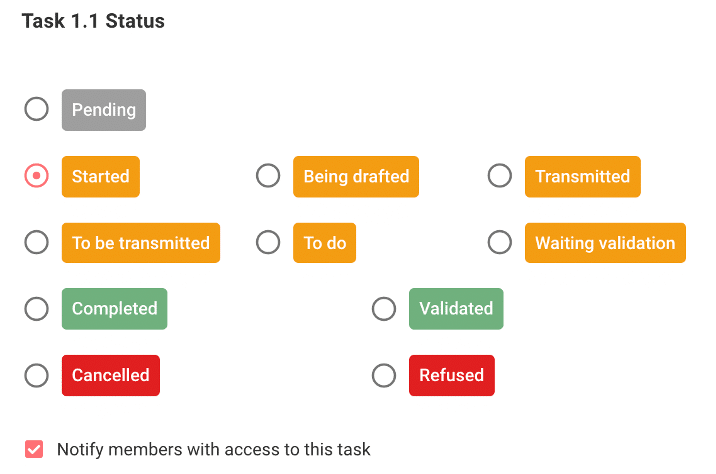 Closd's new layout, icons, and many more new features were designed to guide lawyers through their workflow even more seamlessly, to boost their productivity and ROI. We're excited for you to try it!
As always, we are available to answer all your questions at support@closd.com.
If you're not using Closd yet and want a way to simplify and accelerate your transactions, request a demo at closd.com!