As companies and law firms undergo digital transformation, IT departments, or CIOs (Chief Information Officer), are responsible for providing innovative and effective solutions to all departments. Legal departments (and legal professionals in general) are among the most demanding departments when it comes to finding agile solutions to improve performance, secure company or law firm assets and meet complex regulatory requirements. Indeed, legal teams are facing increasing challenges in managing operations, contracts, legal obligations and compliance. To overcome these challenges, more and more CIOs are turning to an innovative approach, opting for legal operations management solutions in SaaS mode (Software as a Service, i.e. an application software solution hosted in the cloud) to help law professionals digitize their daily tasks.
This type of decentralized solution has revolutionized the way companies deploy and use software. Both simpler and quicker to learn, they enable users to digitize practices with ease, and to secure shared data. In the legal field, opting for a SaaS-based platform dedicated to transaction management offers a multitude of advantages, enabling more agile and efficient management of legal processes, while reducing costs and freeing up valuable resources to focus on high value-added activities.
Faced with the growing number of legaltech solutions available, what are the main challenges for CIOs? What are the main criteria to take into account when benchmarking potential solutions? How can you assess the success of a deployment as part of a change management and digitization process for your legal department?
Download for free our practical guide: Which solution for your legal operations?
Main challenges encountered by CIOs
Main tasks
The CIO (Chief Information Officer) is a key player in the company, at the crossroads of every department. His or her main mission is to supervise, coordinate, and manage all information and communication technology (ICT) activities within the company. He or she is responsible for managing the IT team and defining technology strategy, and must also ensure that investments in this area are relevant and consistent with the company's long-term vision.
Other duties also include :
Managing the company's various IT resources (human resources, software, hardware), and their financial impact;
Guaranteeing and ensuring compliance with information security;
Supervise and plan the various IT projects, and collaborate with the different suppliers: deployment of new software adapted to the business needs of the teams (ERP implementation for example), infrastructure upgrades, migration to cloud-hosted technologies, etc.);
Maintain a regular technology watch.
As a true technical ambassador, he or she is often called upon to collaborate and exchange with the various departments in order to understand their needs, and thus be able to build and provide a range of software solutions that are as relevant as possible.
Current challenges for CIOs
With the emergence of SaaS solutions, access to business software has been greatly facilitated and democratized for employees and is no longer the prerogative of the IT team.
Whether it involves comparing existing solutions, testing a solution free of charge, or purchasing it with your own credit card and then making an expense claim, the obstacles to autonomy in this area have been completely removed. However, this situation raises two potential problems for IT Departments.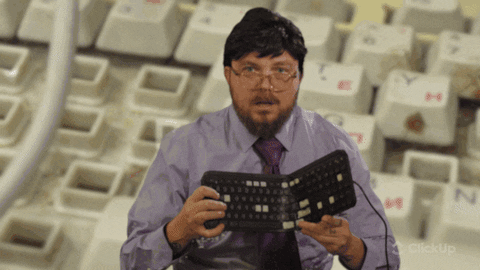 On the one hand, the most obvious side-effect is the development of shadow IT, i.e. the use of technologies and software solutions that have not been officially approved or controlled by the company's IT department. The emergence of cloud-based solutions has encouraged employees to take the initiative when it comes to choosing tools, often in response to organizational delays on the part of IT, approval or financial departments. As a result, the solutions chosen do not always comply with the company's various compliance or security policies, and sometimes duplicate solutions already validated or in place. This can generate many additional costs, as well as significant administrative burdens (invoices, accounting reminders), which weigh on the company's or the firm's profitability. Keeping an eye on unnecessary purchases, under-utilized software licenses and wasted hardware resources is an integral part of the team's daily tasks.
For CIOs, the objective is to avoid standing in the way of employee innovation, while keeping things under control. To achieve this, IT, compliance and finance teams need to be highly responsive in validating (or not) quotes and tool requests. IT teams also need to be able to educate, communicating continuously and recurrently about the existing portfolio of solutions, and ensuring its optimization.
Training and communication are key in the CIO profession, in order to raise awareness among employees, particularly in the most sensitive departments (finance, legal), to good security practices in particular (GDPR compliance, Cloud Act…). Hence the need for CIOs to pay close attention to developments in the legaltech sector, and to the various solutions available, which will enable them to support legal experts in their choice of a solution tailored to their operational needs and in keeping with the handling of sensitive and confidential data.
Which tool can speed up the digitization of legal teams?
What is the purpose of a legal transaction management solution?
A legal operations management solution is software designed to help legal departments effectively manage their day-to-day activities and work processes. The aim of such a solution is to help :
Optimize contract management,
Streamline workflows,
Improve internal and external collaboration,
Secure exchanges,
Ensure regulatory compliance,
etc.
This type of solution, generally available in SaaS mode, enables lawyers and legal directors to speed up many manual and time-consuming tasks, allowing them to focus on their expertise.
This collaborative and confidential workspace enables legal departments to manage a wide range of files relating to corporate law, exceptional transactions, contracts, projects or litigation, HR… while at the same time securing the company's assets. Law firms, for their part, can manage all complex transactional processes: M&A or financing operations, raising a Series A in a start-up company, shareholders' meetings, real estate transactions… Particularly useful for repetitive files such as account approvals and recurring contracts, a legal operations management solution creates a true common document repository.
Free download: our practical guide: Which solution for your legal operations?
What features are absolutely essential?
A complete legal transaction management solution must therefore include the following features to enable an end-to-end legal transaction to be carried out:
A shared workspace for negotiating, exchanging information and documents, and facilitating collaboration between members of the legal team, as well as with other departments within the company, thanks to fine-tuned management of access rights;
Interactive checklists that enable project managers to allocate tasks to different contacts, communicate live, set automatic reminders and easily organize the follow-up and management of cases, litigation, contracts and other legal activities within the company;
An intuitive, secure document-sharing zone, enabling you to store important documents, centralize version histories and benefit from precise traceability of exchanges throughout the process;
A flexible and intuitive signature interface, enabling the team to monitor the progress of signatures in real-time, and to organize remote signature sessions securely, thanks to validation or signature order functionalities;
Automatically generated document archives that can be shared with external contacts in just a few clicks, to ensure regulatory compliance and manage the company's legal risks;
An electronic safe, an essential complement to the electronic signature, enabling ultra-secure, long-term archiving with probative value, to store confidential original documents (SPAs, shareholders' agreements, joint venture contracts, etc.).
On the one hand, the criteria for evaluating a legal transaction management solution should include a purely functional part, relatively easy to assess by means of a watch, but should also include criteria based more on the services and commitments provided by the software editor, which will help you decide in favor of one solution or another.
What are the key criteria for choosing a solution for your legal department or law firm?
To choose or validate the request to deploy a new legal transaction management solution best suited to your legal department, 3 main criteria need to be taken into account:
A solution tailored to your needs
While the selection of a tool is largely based on its functional maturity (types of electronic signatures available, automated archive generation, document management, etc.), this is far from sufficient to guarantee successful adoption by teams and customers alike. Choosing a secure, intuitive and customer-oriented tool that will win over end-users is essential to successful change management. Often reduced to word processing and email communication, technological tools have a hard time gaining acceptance within legal departments due to their poor ergonomics: useless functionalities, aging interfaces that are difficult to navigate… The user experience must be fluid, and adapted to both the business practices of legal professionals and their level of IT proficiency. Additional resources to help adoption (training, coaching, online support, help center…) are all criteria to be taken into account when choosing a new productivity tool.
From a technical point of view, we also tend to favor SaaS solutions, which are immediately available with no installation or set-up fees, and offer the best possible security guarantees, as well as frequent, automatic updates. Finally, the possibility of interfacing different solutions (EDM solutions, for example) improves adoption, streamlines exchanges and enables information and data to be shared securely between the company's various internal and external contacts.
For the CIO, the quality of service and the relationship established with the supplier will also be essential factors to take into account, and will help guarantee the smooth deployment of the solution.
How to get the best ROI out of it
Cost management is key for IT Departments, as it has a direct impact on a company's profitability and competitiveness. Budgets are often limited, and in the face of current technological developments, it is sometimes tempting to embark on costly investments in the latest innovations. The CIO department must carefully weigh up the benefits and costs of these investments to avoid waste, and ensure that technological expenditure is justified in terms of return on investment (ROI). The aim is to strike a balance between expansion costs and potential benefits, and carefully assess long-term costs, security risks and dependence on external suppliers.
Read more: What is the ROI of Closd's legal operations management solution?
The risk is often to commit to a long-term solution in order to reduce costs, and thus find yourself in a captive position with your new supplier. SaaS solutions, often based on a monthly or annual subscription system, enable you to remain flexible. What's more, SaaS solutions offer other major advantages:
Lower start-up costs (no hardware infrastructure required to get started)
No maintenance, set-up or hosting costs
No hidden costs
Reduced security costs
Operational excellence, enabling teams to work more efficiently.
Cost management is essential, as it ensures operational efficiency, maximizes the added value of technology investments and supports the company's commercial objectives.
Keep up with your security standards
Inherently linked to financial issues, cybersecurity is obviously a major challenge for CIOs, and requires significant investment. CIOs therefore need to be proactive in anticipating these threats and striking a balance between protecting data and controlling the costs associated with implementing security measures.
SaaS providers are investing heavily in the security of their infrastructures and applications. By using a SaaS solution, companies can save on the cost of implementing expensive security measures, such as protection against DDoS attacks or intrusions. This is particularly relevant for legal departments, which have to manage large quantities of sensitive data. Protecting this data against leakage, theft or compromise is essential to maintaining customer confidence and complying with data protection regulations.
Choosing a legal transaction management solution that combines :
A secure-by-design approach (the principle of integrating the security measures needed to reduce the risk of attacks and vulnerabilities right from the design phase of a software program or application)
And compliance with the best international standards in cybersecurity (secure connections, regular security audits, data replication on several sites, MFA, SSO, hosting in France or Europe, AES-256 encryption, and fine-tuned management of access rights) considerably reduces the risk of security breaches, and contributes to building more reliable, resilient systems that comply with corporate security standards.
In short, the ideal solution must combine functional benefits, user-friendliness, scalability and innovation, flexibility, security and a rate in line with needs and expectations.
Next-generation legal transaction management solutions such as Closd allow you to digitize the transactional process from A to Z, and enables your legal teams to collaborate more effectively thanks to a fluid, intuitive interface that removes barriers to adoption for good: lack of knowledge of IT tools, lack of time, concerns about IT security…
With an average CSAT score of 94%, Closd's support team helps users get to grips with the platform through regular training sessions. Closd enables your teams to be instantly efficient, and to focus on high value-added tasks.
To find out more about the solution, schedule a demo for yourself or your legal team!